Philips Respironics - Sleep and Respiratory Care Notification to Patients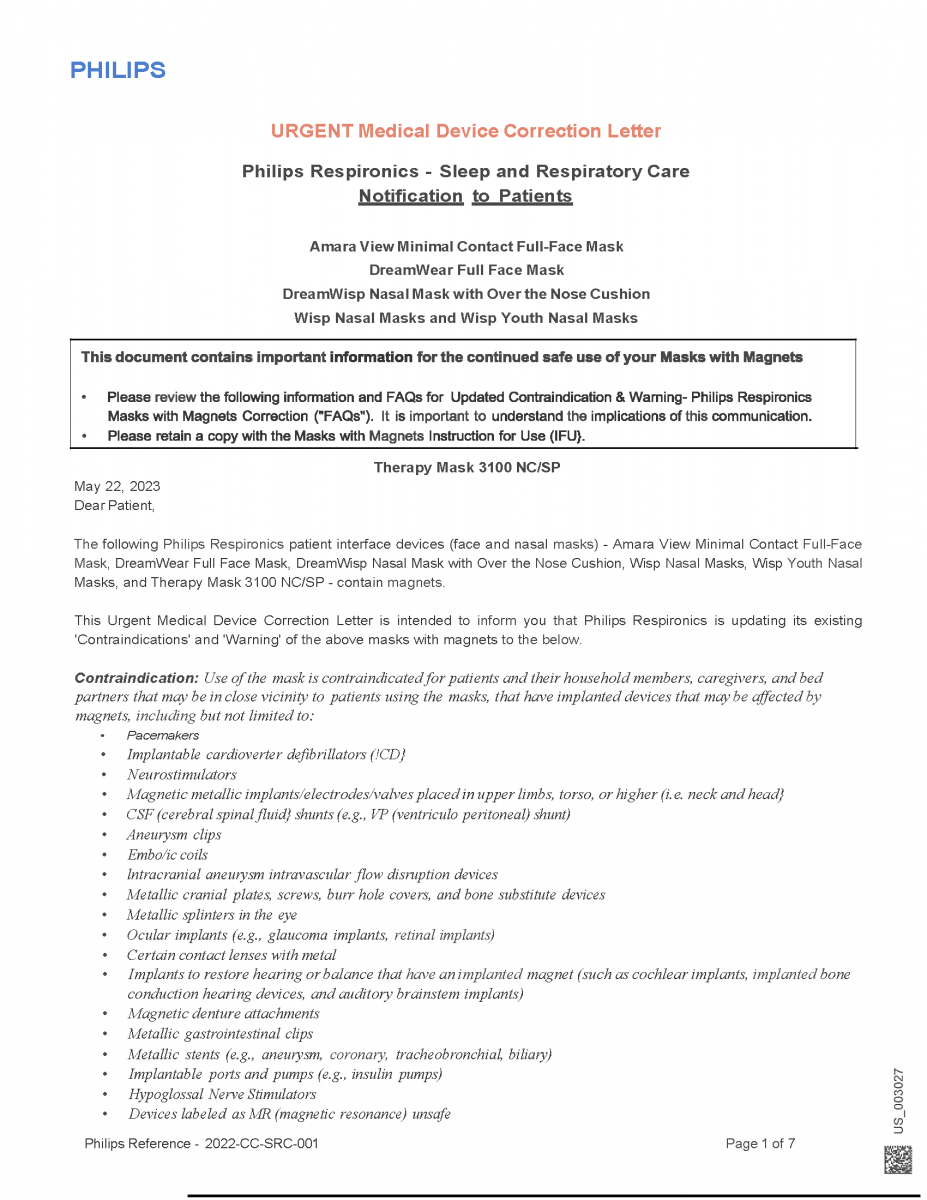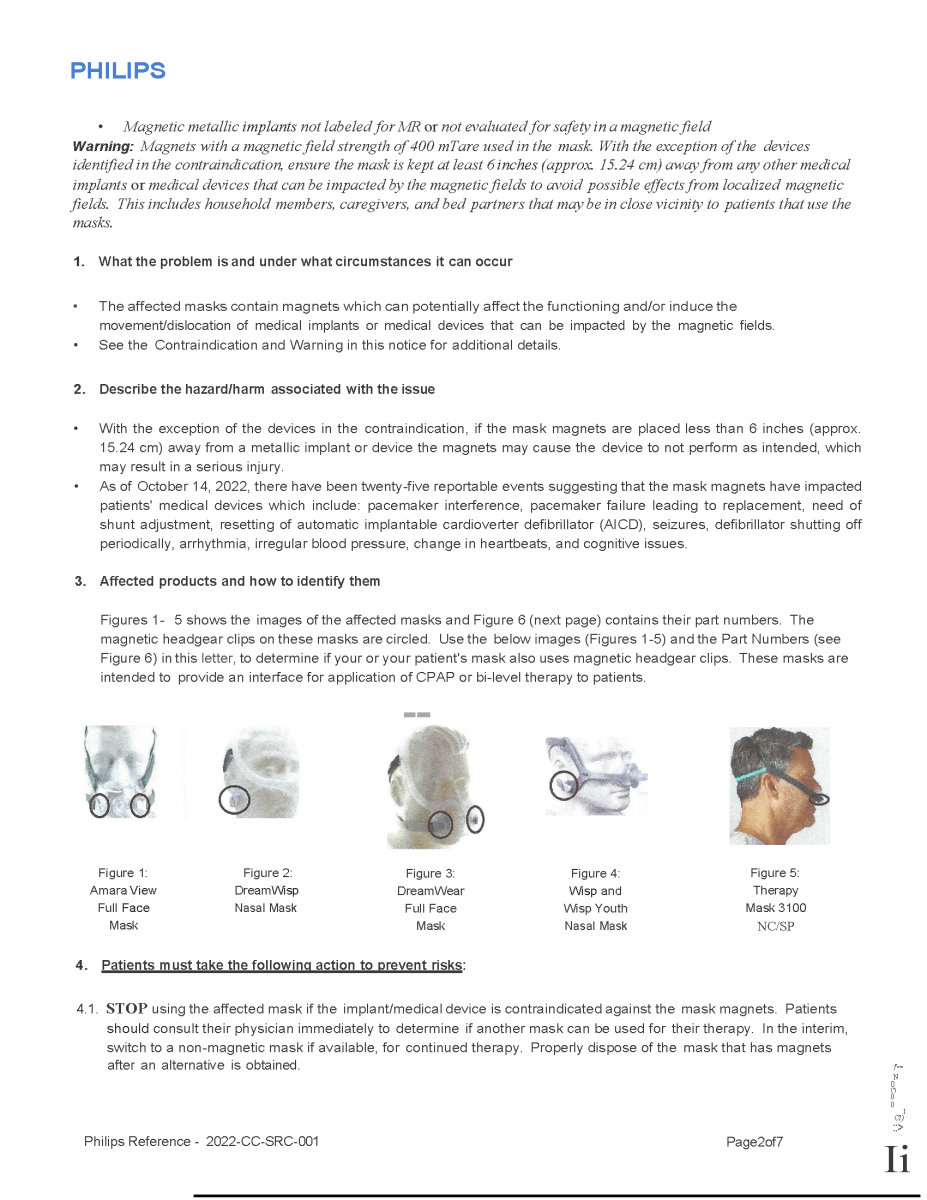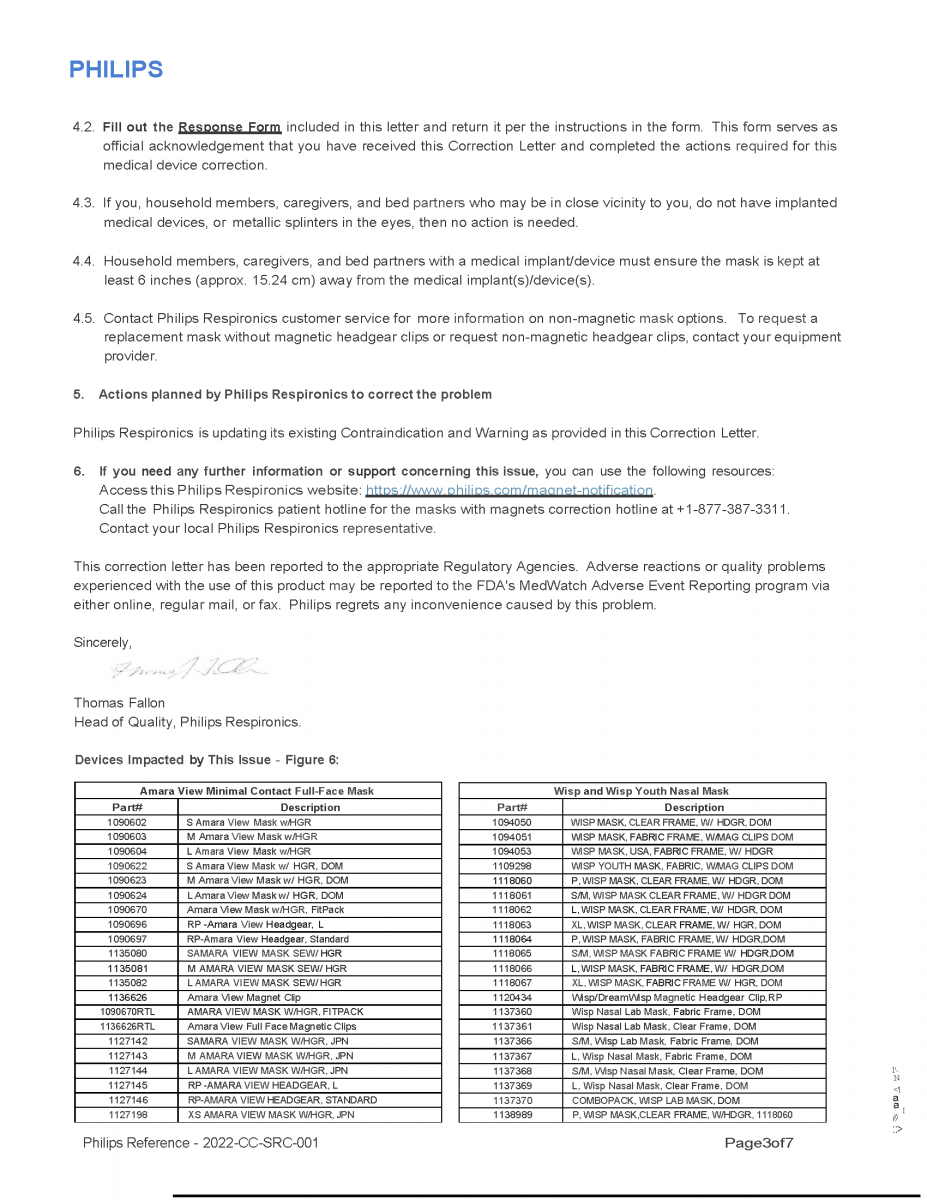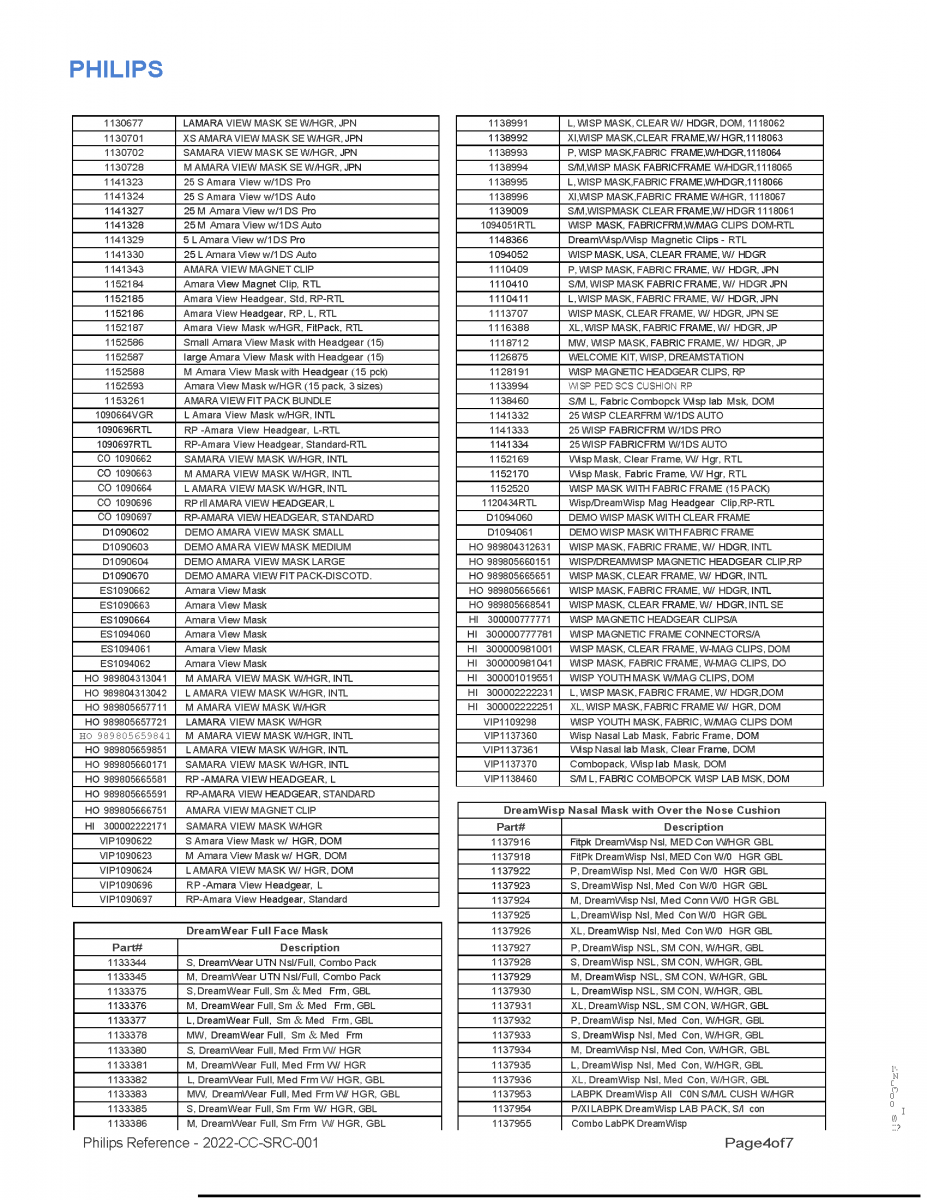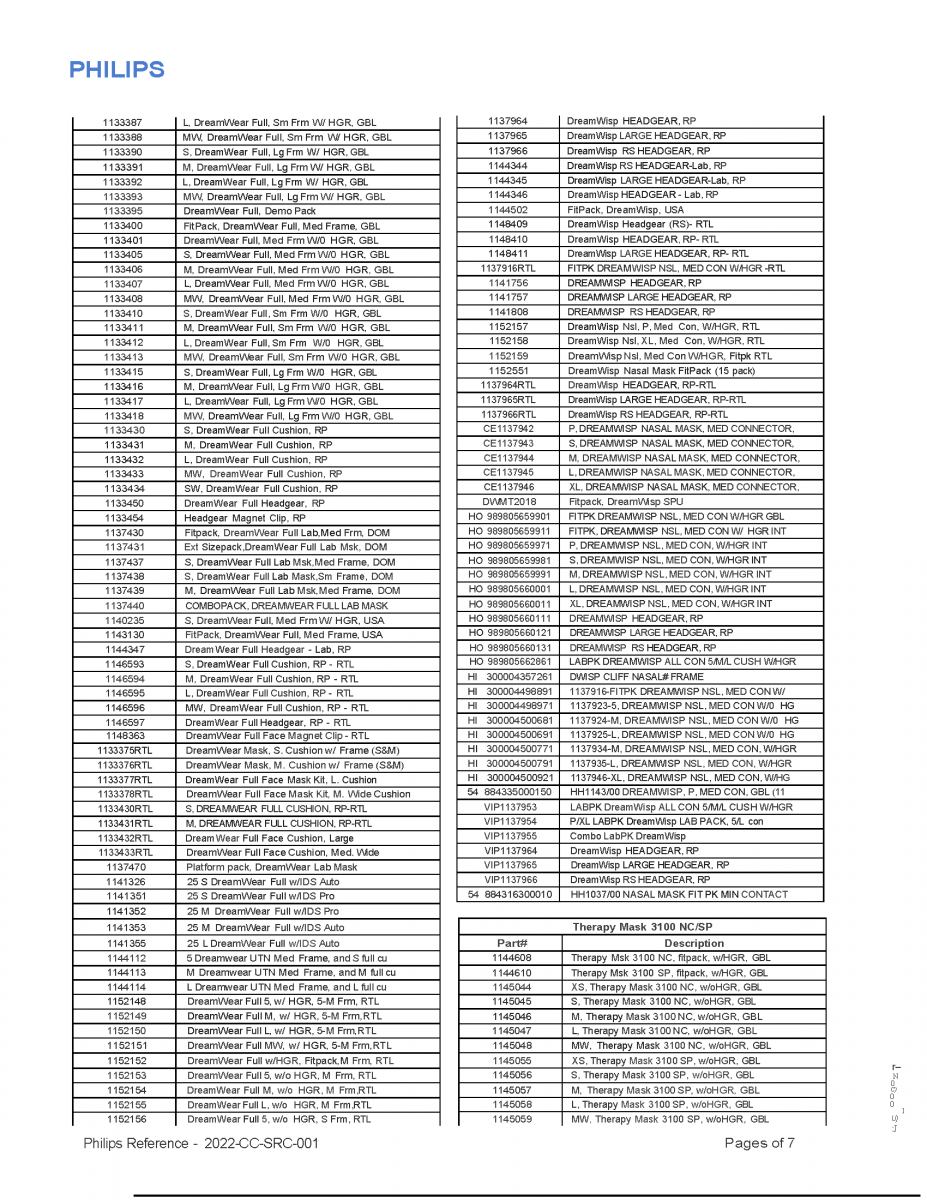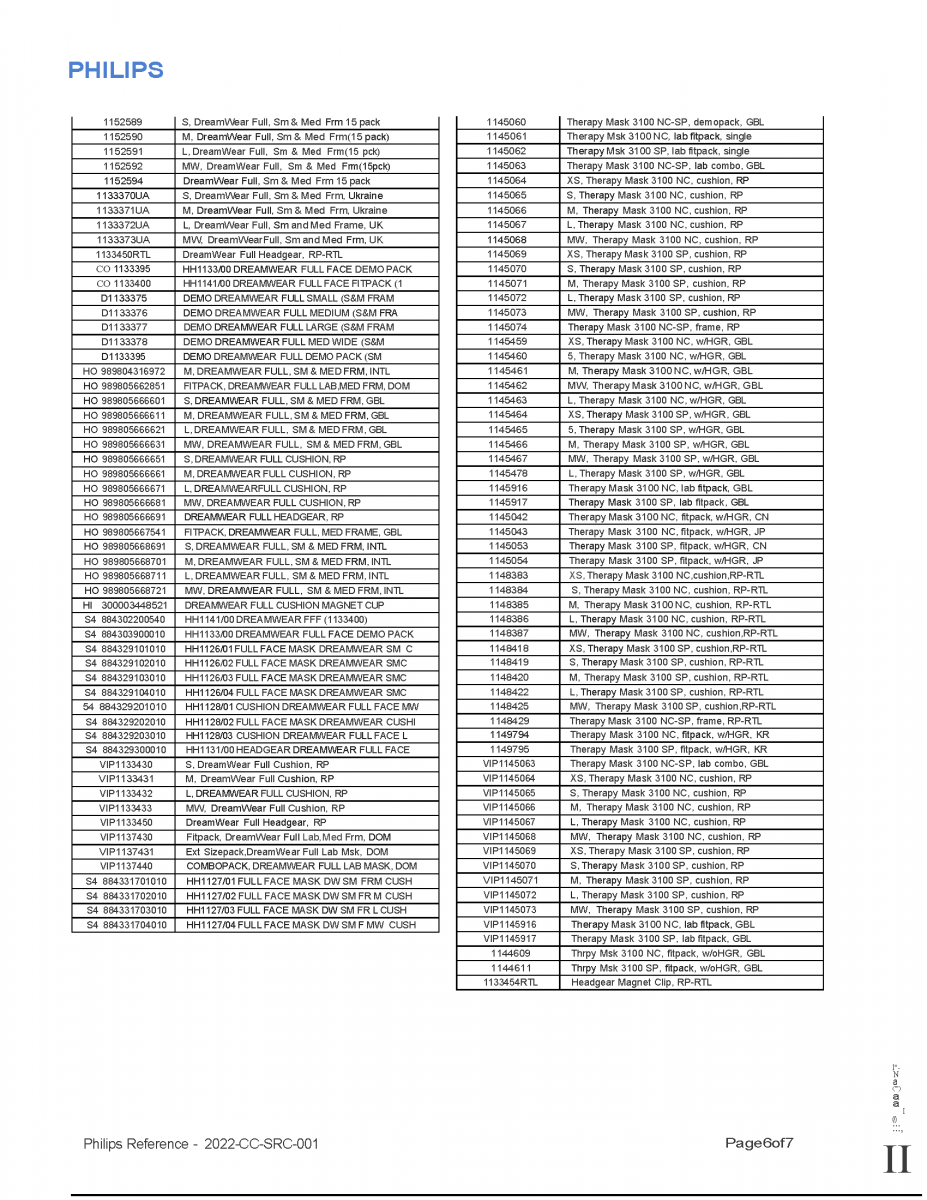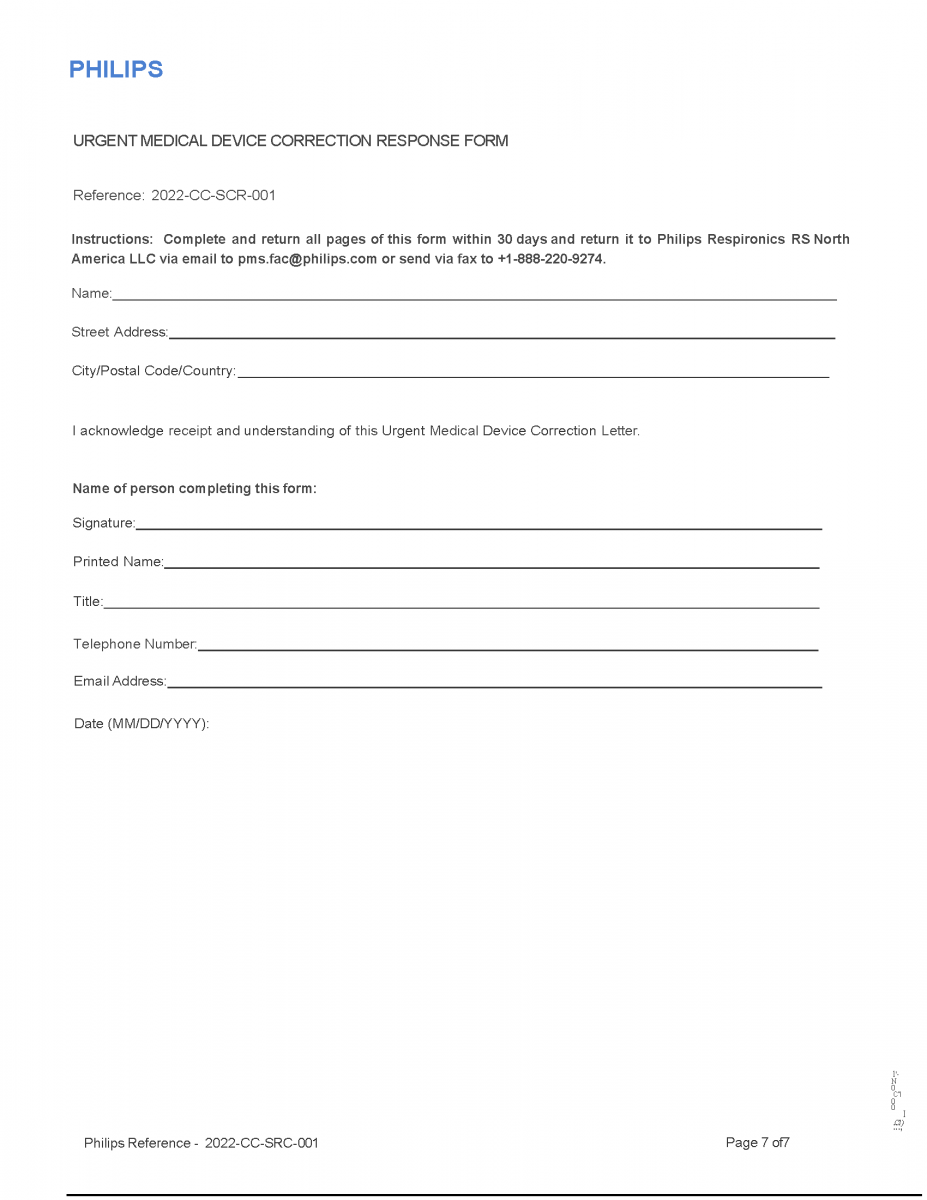 Devilbiss Healthcare 525 North American Series Oxygen Concentrators Instruction Manual Update
On November 18, 2022, DeVilbiss Healthcare voluntarily initiated an instruction manual correction for the 525 North America series oxygen concentrators, used to provide supplemental low flow oxygen therapy in the home, nursing homes, patient care facilities, etc. The voluntary instruction manual correction will apply to all 525 North America series oxygen concentrators manufactured and distributed from January 1, 2015, through October 31, 2022.
Reason for Instruction Manual Update

This voluntary instruction manual correction should not affect patients, health care providers or other persons who are exposed to the device.
-The risk to an end user arises from the potential to touch an applied part that exceeds 41°C, which may result in a burn.
-However, a combination of extreme conditions must take place concurrently to create this potential hazard, and there is a low likelihood of this type of event occurring.
The evidence from post-market surveillance of nearly 10 years of product in the field suggests that the risk of injury from a patient touching an applied part and receiving a burn is extremely low. In cases related to wear components requiring maintenance during the service life of the product, the device contains visual and audible alarms that will advise the end user when such maintenance is required.
Please follow the link below to access the full notice:
DeVilbiss Instruction Manual Notice
Please click on the link below to access the updated instruction manual:
DeVilbiss Updated Instruction Manual
Philip's Respironics Releases Sleep Device Recall Update and Tool for Patients
On September 6, 2022, Philips Respironics and the FDA issued a warning on specific sleep therapy masks to individuals with implanted metallic medical devices or metallic objects in the body.
-Amara View Full Face mask
-DreamWisp Nasal Mask
-DreamWear Full Face Mask
-Wisp and Wisp Youth Nasal Mask
-Therapy Mask 3100 NC/SP
These masks may continue to be used according to the updated instructions and labeling if patients or people in close proximity to them do not have implanted metallic medical devices or metallic objects in the body.
Please click the link below to be directed to the FDA communication page:
FDA Safety Communication | FDA
On March 8, 2022 Philip's Respironics posted an update in regards to the device recall and prioritization of replacement machines. There is now a second registration process if you have underlying health conditions that would prioritize your machine.
When logging into the patient portal, please be prepared to enter your registration confirmation number or serial number and to validate your identity using your last name, zip code, and last 4 digits of your phone number. In addition, you will have the opportunity to update your demographic and health information to be used to prioritize device remediation.
Please click the link below to be directed to the patient portal.
Patient Portal
Unfortunately, DME Companies are unable to register this information for patients, it is the patient's responsibility to register themselves for prioritization.
The links below will answer any frequently asked questions:
Patient Prioritization Process
The link below directs to their main website for more information:
Philips Customer Service Hotline: 877-907-7508